Hello Friends,
I am here to share my experience of Rajyoga Meditation to all. It helped a lot to fight the five biggest disease i.e Rage, Lust, Greed, Attachment and conceit.
Rajyoga Meditation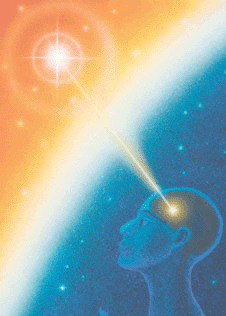 These are five thieves which steal our happiness in our life. These are the five biggest disease in the world. Beside these disease, in our daily life,we have to face many physical diseases also. Rajyoga Meditation helps to fight and cure for both diseases. I am going to share my experience here in this blog. This is my blog on Medium to help.
Rajyoga Meditation to Spread Love, Peace and Happiness
The biggest thing is that we did not know about these five biggest diseases. Because it is going on in our internal mind. We can not see it. We do not have time in our busiest life to see such things.
That is why it has been increasing day by day and our happiness and peace has been finishing day by day from our life. We have to stop ourselves for some minutes daily and talk with ourselves and GOD.
My Mom has RA since long and treatments are going on. Doctor prescribed lot of medicines. Lot of doctors we changed in 10 years. I am a student of Brahma Kumaris and stared learning Rajyoga Meditation with holy book "The Geeta" Knowledge. I learned many things about it and also suggested my Mom also to learn to face such disease.
She has started meditation with me and all members of my home. Now she has great power to face this disease. She can do each and every work of home too. She is living very happy life now. I am personally feeling happiness and peace in my mind and also at our home. Rajyoga Meditation helped a lot. The whole environment and vibration of my home changed.
How can the Rajyoga meditation cure disease?
Rajyoga meditation also helps to fight with five biggest diseases i.e Rage, Lust, Greed, Attachment and conceit. We start meditation and these diseases started run away from our life.
You know the power of meditation. In earlier days, my mom used to be very unpleasant due to such diseases. She has dementia too.
Rajyoga Meditation helped her to fight with such diseases and now she is absolutely fine by both physically and mentally. People can not sleep when their mind is disturbed. Meditation can heal them. You can try Rajyoga Meditation by visiting your nearest Brahma Kumaris Centre.
I am Ravi kumar, A Finance Blogger and the Spiritual man and started this blog to share my experience to all people who has been fighting with such biggest diseases. I try to share some information so that people can get benefits of it. By my all finance blogs, I try to help all more.
DeAddiction By the Rajyoga Meditation
I was very much addicted to Multitasking, but when I started practicing Rajyoga Meditation, it has gone. Thanks Brahma Kumaris for such awesome experience. It is good to see all brothers and sisters at the center. It has given a great social vibrations to us to improve the environment.
Now everytime I keep my mind cool. No hurry!
I never have reactions immediately on happiness or sorrow. Thanks Brahmakumaris.
I met with Brahmakumaris first time and felt peaceful and started understanding the Geeta lessons. In the center, There is a Geeta Class on daily basis. We go to center daily and take the Geeta class.
There is a great benefits of Rajyoga Meditation. I have written this in different articles. People must try to get out of stress and get peace and happiness. Yes. It helped a lot to me and my family. My mom has RA and she has got great benefits of practicing The Rajyoga meditation.
How To Do Rajyoga Meditation?
Rajyoga meditation is very easy. We have to create the positive thought in our mind and connect with the supreme authority(GOD). GOD says, set yourself as a soul and remember me. So before connecting to the GOD, we have to control our all sense organs. DE attach yourself from everywhere and attach your intellect with the GOD. Raj means rule, we(soul) have to rule over our sense organs(physical and subtle). Learn more about how to meditate.
Check out the article written By BK Brij Mohan on Raja Yoga – Chief spokesperson of Brahma Kumaris.
Check out this A Prospective Randomized Control Study in Gov Website. https://www.ncbi.nlm.nih.gov/pmc/articles/PMC5408519/